Qi Gong training might be many thousands of years old, but it is completely new to many people looking for innovative, new means of improving their overall health and wellness. For those not familiar with what Qi Gong is, it can be best described as a ancient Chinese method of cultivating life energy. A mix of breathing, movement and meditation exercises can be performed in a myriad of ways to attain such results.
What are these results though?
Most people wondering about whether or not they should take up Qi Gong training will wonder what the prime benefits of such exercises will be? What many will be surprised about will be the sheer volume of benefits that are gained from Qi Gong exercises. There are quite a number of far reaching benefits that many will be looking forward to experiencing.
Here is a brief look at a few of the most common benefits:
Improved physical health.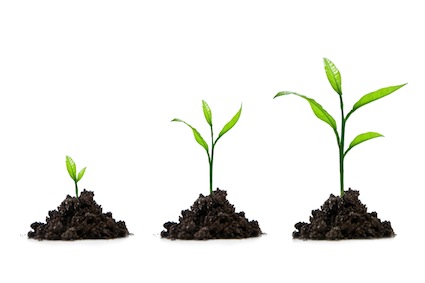 At its core, Qi Gong is a form of moving exercise and this means it will have positive effects on the human body. Qi Gong training can help strengthen the body and aid in exercising the muscles and cardiovascular system. While Qi Gong does not employ high intensity cardio work or strength training, it can still have benefits on strength and conditioning when performed regularly.
There is a potential to experience certain improvements in physical strength thanks to the stretching and movement exercises performed in Qi Gong practice. The strength gained is sometimes due to a decrease in muscle tension and a lack of flexibility. Through effective Qi Gong practice, enhanced power and strength might be possible.
Improved mental health and tranquility. This might be the most common reason why so many will want to take up Qi Gong training. In particular, they will look towards Tai Chi based Qi Gong training since it can help cultivate the mind through moving meditation. Of course, traditional seated meditation as part of the performance of Qi Gong cultivation can have great effects as well. Often, the human mind is bombarded with mental images that can cause all manner of stress and anxiety. Qi Gong training provides a safe and effective means in which the mind can be calmed through holistic exercises and training. Many will find this a better and, frequently, more successful alternative to drug therapy treatments.
You might experience a great improvement in energy. While this might not always be a primary benefit sought by those that start Qi Gong training, it is definitely one that can be experienced. Since you are taking time to improve your physical health and conditioning and freeing your mind of many of the common anxieties that can weigh on it, it should not come as much of a surprise that increased energy will be a common result. Once energy levels are increased, a person can experience scores of improvements in many other areas of life.
On a more serious level, Qi Gong practice can potentially improve the functions of the heart and lungs. This would be a benefit of the gentle movements and the deep breathing exercises common with Qi Gong training. In a sense, it could be argued that the stress reduction benefits of Qi Gong could have a very positive impact on the heart. Frequently, excess stress can truly strain the heart. Through learning how to feel calm and tranquil, many of the negative problems which can wear down the heart can be eliminated.
Qi Gong can be a viable exercise strategy for those that suffer from serious illness. Needless to say, someone that is battling from a very serious illness might not have the strength required to perform strenuous or, for that matter, light exercises. However, Qi Gong training can frequently be performed by those that have limited strength since such little physical effort is required to perform many Qi Gong movements. While the exercises will not be able to cure a serious illness, the exercises can contribute to an overall improvement in a person's quality of life.
Emotional benefits can be gained from the regular practice of Qi Gong. This can be considered a common effect of feeling less stressed out and agitated thanks to regular practice of this art form.
Spiritual improvements are possible when practicing Qi Gong. There are spiritual components to Qi Gong cultivation and once the spirit has been improved, there are scores of other benefits which could derive as a result.
Yes, the benefits of Qi Gong training are vast. However, you can only access these benefits if you are willing to put in the effort to practice your Qi Gong exercises. For those willing to do so, the ability to access all these benefits may be possible.