Qi Gong is practiced by many people interested in improving their overall health, wellness and fitness. Since Qi Gong can aid in regulating breathing and improving posture, it can have many great benefits in regards to its ability to improve fitness.
However, for those will more serious problems, Qi Gong is employed to help the body and mind deal with many, troubling conditions.
For these individuals, the medical phase of Qi Gong is what they seek to cultivate. Obviously, this phase of Qi Gong training takes on a much more serious approach. Clearly, someone looking to use Qi Gong to cure or contribute to the treatment of medical problems is not looking at the practice from the same perspective of a hobbyist. However, Qi Gong is not a strenuous form of physical exercise so they can still be much enjoyment felt from engaging in the process of performing Qi Gong exercises even when done so as a form of alternative medicine.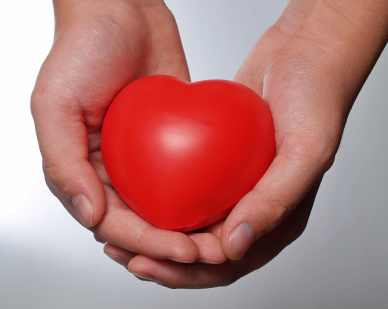 The use of Qi Gong exercises for healing dates back many thousands of years. It has been considered a major facet to Chinese medicine and has only relatively recently been weaved into the practice of alternative medicines in the western world. Roughly, this began around the early 1970's when the concept of acupuncture became familiar to cultures outside of China.
Medical Benefits of Qi Gong
Like acupuncture, Qi Gong stresses the improvement of the flow of Qi (Chi) through the meridians of the body. When Chi flow is hampered, the body becomes ill and weak since Chi/Qi represents the universal life flow energy one must cultivate in order to remain healthy. Helping to strengthen, cultivate and maximize Qi flow is at the core of Qi Gong training.
In acupuncture, needles are used to help manipulate the Qi meridians. In many schools of Chinese medicine, herbs are used to a great extent. With medicine Qi Gong, there are no herbs or needles. Rather, the process employs using the hands, mind, respiratory system, and even ritual style objects to move the flow of Qi through the body.
The practice of medical Qi Gong is far more sophisticated than the Qi Gong practiced for hobbyist or basic fitness pursuits. This is why it is best to acquire an intelligently produced and easy to understand home study course on the subject of Qi Gong cultivation. Such a course might offer unique insights into the process that would otherwise not be possible if someone tried to learn Qi Gong without any study or source material to review.
How To Make Qi Gong Work For You
As the old saying goes, practice makes perfect. So, if you are sincerely interested in seeing results gained from the practice of medical Qi Gong, then you will need to practice the forms and exercises on a daily basis. Follow along with the materials in the home study course you acquire as you do this. To do so will enhance the likelihood you are performing the work correctly. This, in turn, increases the likelihood you will be getting the most value out of it.
You also have to listen to your body and mind. As you take the time out to perform these very important exercises, your body will give you feedback regarding any improvements you may be experiencing. Also, you will find your stress levels lowering if you truly do perform these exercises in the intended manner. Feedback is very critical to ensuring the exercises are being done the right way and whether or not you have to adjust your performance. So, when the mind and body give feedback, do your part and pay close attention to the messages being sent.
Be patient with the process. Results are not common overnight although you may experience many holistic benefits after your first session. For long term results, long term performance of Qi Gong exercises should be required.
Many people have looked towards using medical Qi Gong to deal with problems ranging from cancer to allergies. However, it is important to point out that one should always consult with a qualified physician and use medical Qi Gong as a supplement to proper medical care. This way, you do not make any improper decisions regarding the self-diagnosis of any condition that may exist.