What Is Qi Gong Meditation
For many, Qi Gong is practiced for the physical health benefits that it offers. This is certainly a good reason to invest time in learning Qi Gong. Those that enhance the flow of Qi energy through the body by way of gaining control of their breath and posture will definitely be improving their well being immensely. However, there is another phase of cultivation of Qi Gong energy that can enhance your mental well being which, in turn, would have an impact on your physical well being. This would be the practice of Qi Gong meditation.
The performance of Qi Gong meditation might sound like something that is very complex or involved. It really is very simple to perform as long as you have the right insight into the way to perform this type of meditation. In reality, all you need to do is follow a few basic precepts and you will discover you can get a tremendous amount of value from your meditation sessions.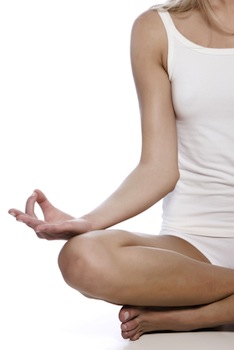 The use of Qi Gong meditation exercises can aid in helping a person focus on how to use the mind to guide the flow of Qi/Chi through the body. In a sense, the calming of the mind allows a person to become much more in harmony with nature which, in turn, helps enhance and improve the flow of qi through the meridians of the body.
One way this is achieved would be through aiding in reducing the amount of stress you have to deal with. By quieting the mind and wiping out unwanted, excess stress, you free yourself from much negative energy that will weigh you down.
One of the more unique benefits to Qi Gong meditation is that it can promote introspection, learning about the self, wisdom, and enlightenment. While it is true one of the main things that must be done during Qi Gong meditation would be to empty the mind. This does not mean, however, you should block out any thoughts that emerge when you are meditating. Often, thoughts and feelings which have been suppressed for many years may emerge during these meditation sessions. Once you are a witness to these feeling, emotions and thoughts, you might not find yourself a slave to them anymore since they will not have subconscious control over you.
The Right Way To Do Qi Gong Meditation
There are some basic things to do when you opt to perform Qi Gong meditation. You should avoid eating a half hour prior since this can weigh your system down. You should also be somewhat relaxed and not ready to meditate right after any exercise.
Silence is a must when you are interested in performing Qi Gong meditation. Now, it might not be possible to have complete silence but you do want to take the steps necessary to keep things as quiet as possible. This will reduce the distractions which could undermine the right way of performing the meditation session.
If there was one audio component that could be weaved into your meditation sessions would be to play the appropriate music. There is music that is designed for Qi Gong practice and playing it would be very beneficial to help you get the most out of your sessions. This music is soothing and helps with getting into the right, calm mindset to get the most out of your Qi Gong meditation.
Posture is important to Qi Gong training. When you are performing seated meditation, keeping your legs folded and in the Lotus position and with the posture kept very straight. This will allow your sessions to be effectively most conducive to achieving positive benefits.
Does this mean you have to perform Qi Gong meditation in the Lotus position? You can employ walking meditation, seated in a chair meditation, Qi Gong King Fu moving meditation exercises. All of these methods can all contribute to the desired results.
There are other things you can do to get more out of your meditation sessions. You may even wish to repeat a mantra or ponder a Zen koan. Really, there are scores of different ways you can take part in Qi Gong meditation and all these methods have validity.
One last point about Qi Gong meditation: do not become overly concerned with finding the right way to do it. You certainly will want to perform the exercises in the correct manner, but you should not overly concern yourself with the right or wrong way in which you should be meditating. To do so will end up distracting much of your attention away from the task at hand. This can lead to the cluttering of the mind that can draw away from the very necessary task at hand. Generally, to get the best out of your meditation sessions, you need to enter into a state of no mindedness where you are both fully dedicated to the meditation session your are performing while also being fully aware of what is around you.
If something does feel awkward or out of balance, then you are advised to correct things. This will enhance your potential to get the most out of your meditation training. There really is nothing complex to the very simple notion of performing Qi Gong meditation training the right way.