When you first hear about Qi Gong training, you might assume that it is incredibly difficult to perform. After all, the goal of such training is manipulate the Qi meridians in order to enhance the life force energy moving through your body. Certainly, achieving such a result must require taking many complicated steps so as to get the full benefit of the exercises, correct?
Actually, beginners will find that it is not all that complicated to procure great benefits from their Qi Gong training. Simple breathing, posture and meditation exercises can be used quite effectively to boost Qi flow. Now, this is not to say no effort or skill is required to cultivate the energy through basic Qi Gong exercises. Qi Gong cultivation is a learned skill. However, as long as beginners have a basic idea of where and how to start their Qi Gong training, they can make great progress right from the beginning. This could lead them down a lifelong path of better and healthier living.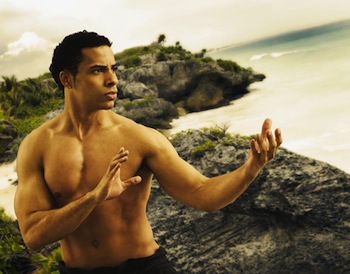 One of the best ways to learn the basics of Qi Gong would be to acquire a valuable home study course. A course of this nature could provide many excellent insights into the proper performance of Qi Gong exercises. Once you have studied the material on such a course, you can then start to practice it. You might even wish to find a friend interested in practicing with you. This could make the entire process quite enjoyable.
For the beginner, it is always best to stick with very basic, simple movements and exercises. During the early stages of Qi Gong training, it is necessary to just get a baasic feel for the exercises.
All art forms of Qi cultivation will start with basic beginner movements. In some cases an entire beginner form may be the basis of the intro to such training. A full form can be broken down into smaller component parts and learning the longer forms in this manner is recommended.
A common error many beginners will make is they will try to learn scores of different exercises, forms and postures with the hope that the more they learn, the more they will get out of the process. This approach to learning basic Qi Gong is really not the right path. The reason is such a practice leads to learning the material in a cursory manner and the performance of the exercises lack precision. Without the right precision in movement, it will be extremely difficult to get the most benefit out of the exercises if any benefit is gained at all.
Rather than learn many different exercises, it would be much better to learn the basic introductory ones and try and perform them in the correct manner. This means they must be performed in a slow and controlled way. No one will be able to perform any exercises correctly the very first time they perform them. However, will careful attention to correct breathing and posture, small corrections can be made each time the exercises are performed.
Practice will also play a role in how much benefit you get from Qi Gong. It could be said that the more you perform the exercises, the greater depth of learning you will gain from them. Efficient practice will allow a beginner to truly gain insight into how to correctly perform Qi Gong training.
This is not to say there will be no variety to the basic Qi Gong exercises learned. There certainly will be since different exercises will serve different goals. However, it is still important to follow a simple approach of refining what you learn to get the most out of the exercises. This will allow the exercises to deliver a significant amount of benefits.
Listening to your body is also very important. If you notice your mental and physical well being on the path towards improvement, then you are likely doing things correctly and should stay on the path you are traveling.
Qi Gong for self-healing has been practiced for many thousands of years. This information alone might motivate many to take up the practice of Qi Gong training. No matter what ailment you suffer from, it may be worth trying Qi Gong training to contribute to improvements to your health.